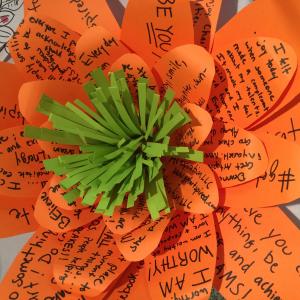 Arts for Wellness Day
Date: TBD
Explore Creativity and Imagination | Healing and Expressive Arts | Art | Music | Movement | Guided Meditation | Light Therapy | Vocal Toning | Nature Activities | Yoga | Community Resources
Families are invited to explore their creativity and imagination through a variety of interactive expressive arts and healing modalities, in an inclusive and supportive community setting.
---

View Arts for Wellness Day 2016 Photos:
For additional information contact Dana Pezold DanaP@miamidade.gov / (305) 375-2161.
---
Resource Fair Registration:  Community providers are invited to share their resources and information with families. 
To register as an exhibitor, click here.
---
Arts for Wellness Day is presented by the Miami-Dade County Department of Cultural Affairs as part of its "All Kids Included - Accessible Arts Experiences for Kids" (AKI) initiative.  AKI promotes inclusive arts and cultural programs in school settings and throughout the community so that kids of all abilities and their families can participate fully in the arts.  All Kids Included is made possible with the support of the Miami-Dade County Department of Cultural Affairs and the Cultural Affairs Council, the Miami-Dade County Mayor and Board of County Commissioners, and in part through grant funding provided by The Children's Trust.  The Children's Trust is a dedicated source of revenue established by voter referendum to improve the lives of children and families in Miami-Dade County.
---
It is the policy of Miami-Dade County to comply with all of the requirements of the Americans with Disabilities Act.  To request materials in accessible format, sign language interpreters, and/or any accommodation to participate in Miami-Dade County Department of Cultural Affairs sponsored programs or meetings, please contact Francine Andersen 305-375-4634 culture@miamidade.gov, at least five days in advance to initiate your request. TTY users may also call 711 (Florida Relay Service.)