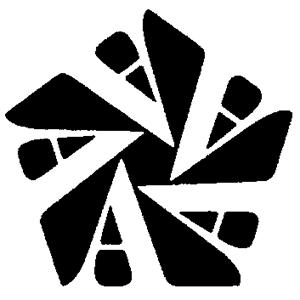 Created in 1985, the South Florida Cultural Consortium is an alliance of the local artsagencies of Martin, Palm Beach, Broward, Miami-Dade and Monroe counties. The Consortium's mission is to develop cultural excellence and accessibility through collaboration among our counties.
The arts agencies share strategies from the great cultural work in each of our communities and pool resources to initiate joint projects that take advantage of this collaboration.
---
SFCCTeaching Artist Certification Project
The South Florida Cultural Consortium (SFCC) is piloting a regional process to endorse and recognize exemplary Teaching Artists serving schools and communities within the region. Teaching Artists endorsed by the SFCC will gain recognition across Broward, Martin, Miami-Dade, Monroe and Palm Beach counties as being excellent teaching artists who have an outstanding track record of demonstrable skill. Candidates for Endorsement must show mastery within their artistic discipline as well as best practices in teaching artistry. The primary candidates for endorsement at this time are individuals who specifically have extensive experience working with pre-K-12th grade children and youth in school and community settings. For now, the endorsement process will only consider applications from individual teaching artists, not companies or arts groups with multiple artists.
The application process consists of three parts: 1.) A written application must be completed and submitted for review by the Endorsement Panel. 2.) The panel will then select and invite finalists to participate in a practicum session to demonstrate their skills at a school in the South Florida area. 3.) Finalists will then meet with the Endorsement Panel for an interview.
All application materials must be submitted by 12:00 PM on February 6, 2015.
The SFCC will announce finalists by February 20, 2015.  Live practicums will occur in March.
To be considered for Endorsement, candidates must email the following items as one PDF document to Betsy Mullins at betsy@A4Lmiami.org .
Written statement of intent (See Attachment 1)
Completed Endorsement Application Questionnaire (See Attachment 2)
Full resume of artistic and educational experience
Three letters of recommendation (See Attachment 3)
Proof of background screening (only copies of VECHs records or School Board Employee Identifications will be accepted)
A signed and notarized Affidavit of Good Moral Character (Click here for the form: http://www.dcf.state.fl.us/admin/training/docs/SR_CriminalHistoryBSTraining/AffidavitofGoodMoralCharacter.pdf)
Sample lesson plan or residency outline with ties to appropriate educational standards
In addition, the following work samples must be submitted/uploaded:
Sample of artistic work
Visual Artists must submit 10 digital images (JPG files only)
Performing Artists must submit a video of their work (max length 5 minutes)
Sample of Teaching Artist work
Video should be no more than 15 minutes of continuous and unedited footage of the candidate at work with his/her students helping them understand aspects of the artistic process.
Download Application Here:  SFCC Teaching Artist Certification Project: Artist Application for Endorsement