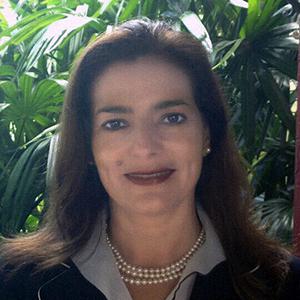 Construction Projects Manager
Marie joined the Department in 2000 as the first Construction Projects Manager hired by the Department of Cultural Affairs to manage the department's growing sector of capital work.  Since then, she has been instrumental in managing over $36 million of Miami-Dade County existing and neighborhood facilities grants, the design and construction of the $51 million South Miami-Dade Cultural Arts Center, and a number of the Department's portfolio of cultural projects from the Building Better Communities General Obligation Bond program approved by Miami-Dade voters in 2004.  Marie's responsibilities include not only capital projects but often include budgetary, programmatic and operational issues related to cultural facilities.
Before joining the Department, Marie received a Bachelor's Degree in Architecture from the University of Miami and gained experience in the private sector working in architectural, interior design, and real estate development firms.