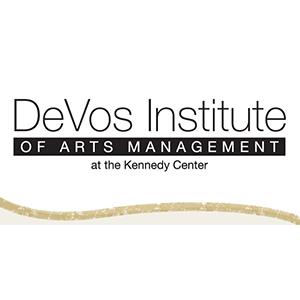 Founded in 2001 by Kennedy Center President Michael M. Kaiser, the DeVos Institute leverages this expertise to train, support, and empower arts managers and their boards locally, nationally, and internationally.
Since its inception, the DeVos Institute has advised hundreds of organizations throughout the United States, as well as individuals, organizations, governments, and foundations in nearly 70 countries on six continents.
The Institute operates on the premise that while, as a culture, we spend heavily to encourage artistic talent, too little is spent to train the managers who keep those artists at work. In areas hard hit by the recent economic downturn, this need is especially urgent and is amplified by the rapid technological and cultural change affecting arts businesses everywhere around the world.
To address this gap, Institute programs partner with public and private leadership in diverse, challenged, critical arts communities worldwide to provide training and support for the arts leaders of today and tomorrow.